Description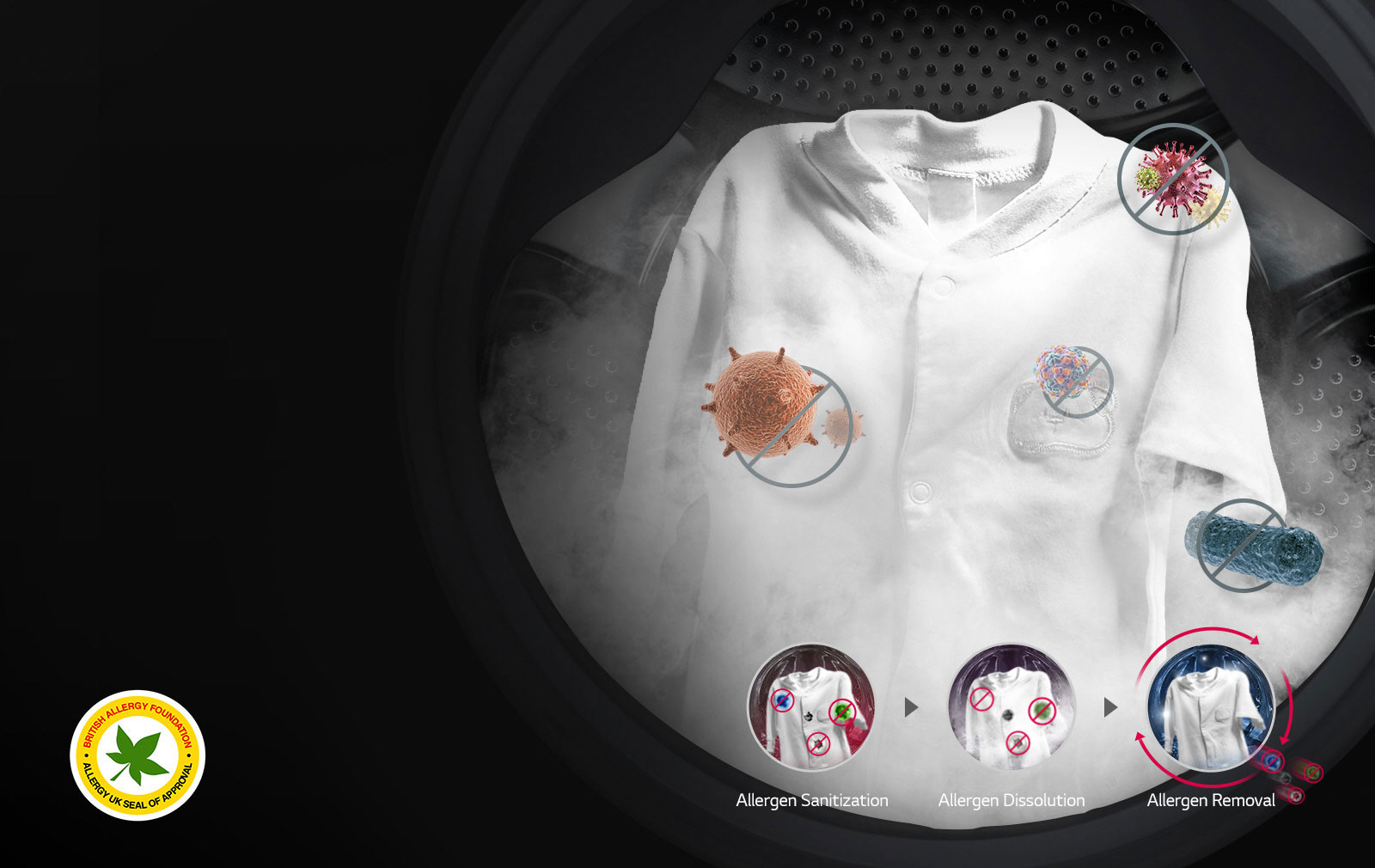 Combat allergens
with the power of Steam
The Allergy Care cycle uses water and heat to create a super-disinfecting steam that sanitizes clothing while still being gentle on it. This reduces 99.9% allergens, such as dust mites that can cause allergy or respiratory issues. Improve your quality of life by maintaining a healthy, allergen-free environment.
*99.9% Allergens reduction certified by BAF.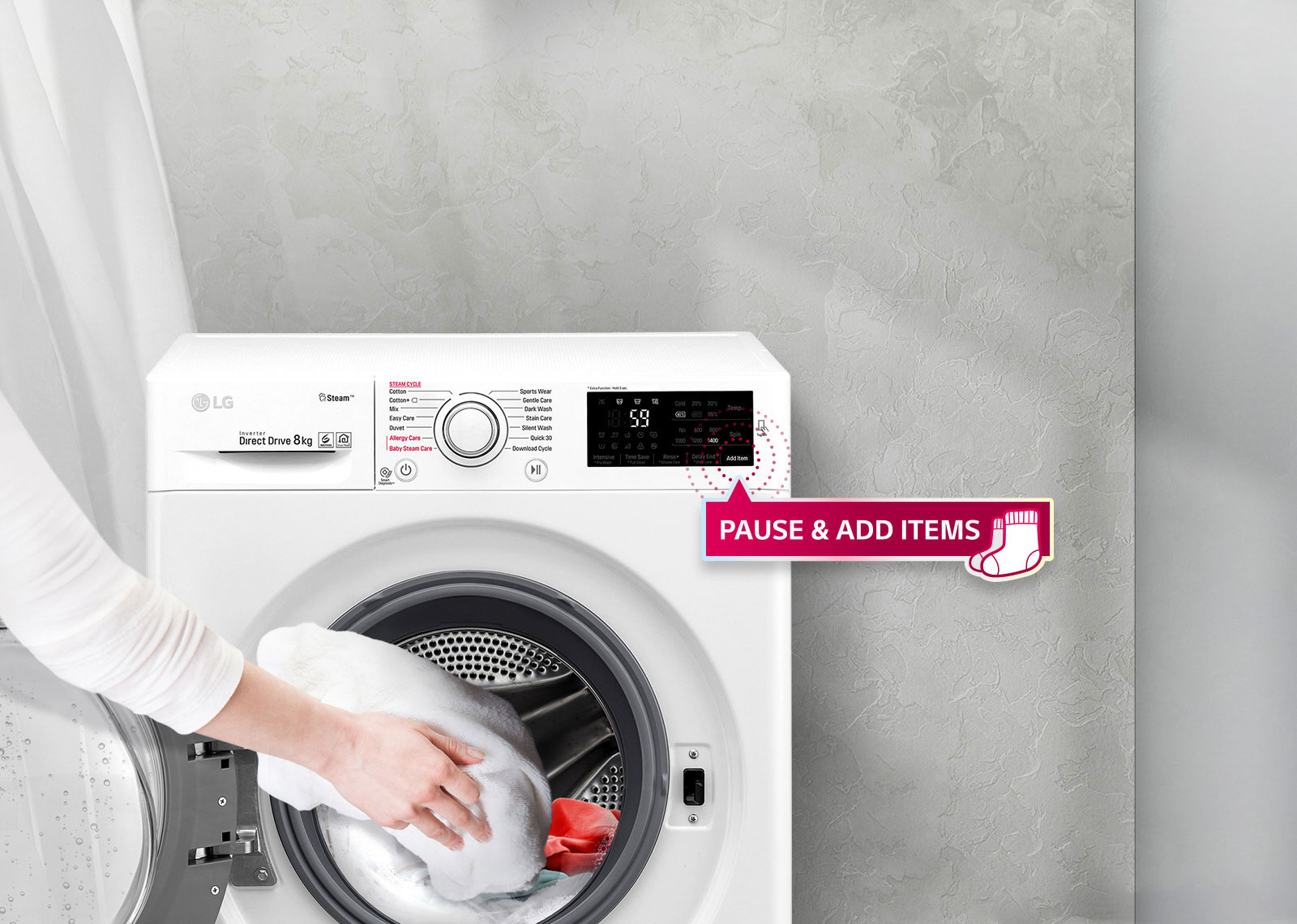 Add forgotten items
mid-cycle
If you miss to put laundry during washing, just press "Add Item" and add any laundry from small socks to big jacket. Cotton, Mix, Easy Care, Speed14 whichever you selected, door can be opened* immediately(less than 3 sec)** during washing.
*Depending on the clothes amount and fabric type, door lock may not be released.If water temperature is higher than 40?C door lock is not released for safety.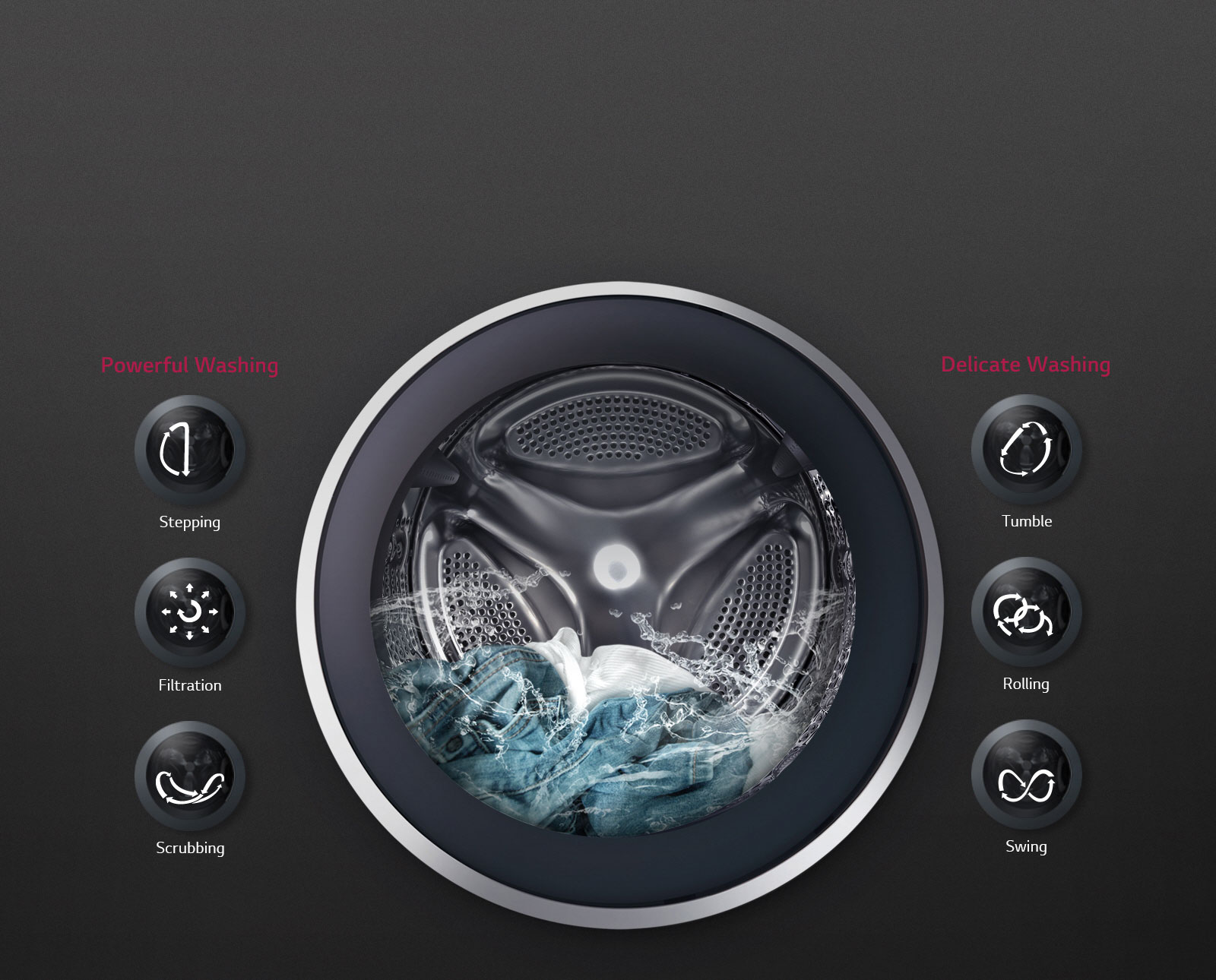 OPTIMAL WASH for fabrics
with 6 Motion DD
Select a wash program and 6 Motion Direct Drive technology moves the wash drum in multiple directions, giving fabrics the proper care while getting clothes ultra clean.
Less vibration, Less noise
The Inverter Direct Drive Motor that powers our washing machines is super reliable and really quiet. We know it is one of the best washing machine motors on the market, which is why all our machines come with a standard 10-year warranty on the motor and parts. Nothing standard about that now, is there?